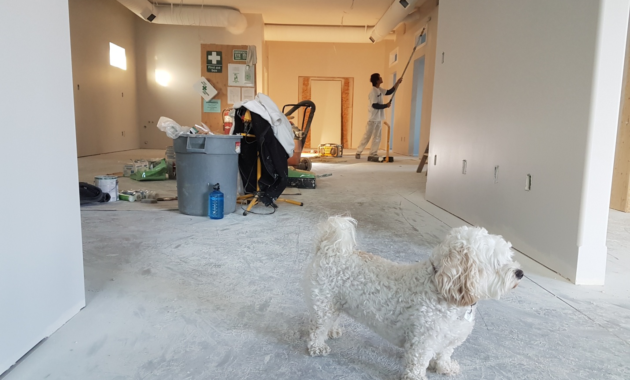 Hey, there, fellow homeowner! Are you feeling a little cramped these days? You might be great at making your house feel cozy, but once you have kids, it might seem like every time you turn around, another one is crawling or walking, and they've got nowhere to go! But, what should you do? Should you find a new place to live? Or perhaps get that long-awaited addition to your current house? Well, we'll look at both options in this post to see which might be best in your situation.
The Choices: Revamp and Stay Put or Find a New House and Move?
Regardless of the reasons for the move, it's challenging to pull up and leave your home. However, there are only two alternatives available when a property is no longer sufficient: relocate or renovate.
On an emotional level, costs don't enter into the equation. You would be willing to do everything you can to stay in your home and remain close to your neighbors, who have become family. On the other hand, a budget can overpower emotions and friendships, forcing you to choose between relocating to a less expensive area and buying a house with all your requirements already fulfilled.
However, sometimes neighbors can be aggressive, and you can't take any more of their nonsense; or maybe the home isn't suitable because of the amount of living area, layout, or both. Perhaps you don't want to live in your current school district. All of these are excellent reasons for considering a move so find a suitable new house and move in immediately. You can speed up your move and make it painless by hiring a reputed moving company. Just go online and type the name of your city with the service in the search bar, for example, 'Seattle movers', to get in touch with a good moving company that can give you insight into moving costs.
Advantages of Moving Out:
Moving out is a fantastic alternative for finding a nice new place to live that isn't congested, noisy, or near a construction site. A homeowner who has more control over the environment feels in command. If you're lucky, you may find a house with your ideal floor plan already built.
Disadvantages of Moving Out:
It should go without saying that relocating is both time-consuming and costly. However, the inability to discover the appropriate house in the proper location at a reasonable price bothers a homeowner.
Home Addition: The Ultimate Choice
Many homeowners are unwilling to relocate out of their cherished areas to find a property that better fits their demands, which is why many have decided to either build up or develop out. So if you're in a bind and can't expand, going upward is the way to go.
It is possible to expand your living space without substantially increasing the size of your home, and it's easy. It's a fantastic option for obtaining what you desire without having to move away from your neighborhood or sell your house and buy a new one.
When it comes to selling your home, adding a room is one of the most effective methods to increase its value. It's a fantastic benefit that your realtor may utilize in marketing content, growing interest, and enticing buyers to bid on your property.
In conclusion, for most people, including those with bad credit, purchasing an addition to their current house makes a lot of sense because it helps them save money and avoid stress if they go through the process of acquiring a new home.
Home Addition Ideas:
A kitchen extension may expand the size of your kitchen and provide space for additional worktops and a marble island.
A new mudroom is an excellent way to add extra space and light in more damp or chilly climates. It may be relatively cost-effective, providing additional area and an airy breezeway for more storage.
Adding or extending a porch to your home is an inexpensive, seemingly minor improvement. If the patio is already there, consider closing it in with screens or sliding glass doors to make it more versatile. The porch area is useful for both inside and outside activities. It is a beautiful project that won't force you to move out while being built.
Search for regions that don't need structural modifications for more affordable alternatives. For example, an attic can become an attractive sunroom, and you can convert the garage into a studio apartment for guests and visitors.
The sunroom extension is a popular choice. A large window in a sunroom allows natural light inside and can serve as a gathering place for family entertainment.
Remodeling a bathroom is an essential component of any house's facelift. These might range from replacing the facilities to adjusting to the bathroom's actual layout.
However, adding a room to your property is a significant decision that requires careful consideration. It's an important decision, so let's look at the benefits and drawbacks.
Pros and Cons of Home Additions:
Increase the Value of Your Home: By adding square footage, you can increase the price of your home.
Aesthetics: Adding a room that matches existing design and style is an excellent way to add character and maximize resale value.
New Living Space: An additional room makes for more flexible floor plans and allows growing families to live comfortably in their homes without feeling cramped or uncomfortable.
Need to Temporarily Move Out: During this time, some work will require you to vacate your house, while other tasks may go more smoothly if you are no longer there. During this period, renting a different property or apartment might significantly influence the bottom line cost of your renovation.
Construction Mess: The days and weeks of the construction process will be incredibly disruptive. There is also a possibility of damage to your home due to workers (i.e., getting hit by a shovel).
Additional Costs: Building permits/contractor fees, etc., are actual costs that must be considered when planning a different project. There may also be state building code upgrades required after you live in certain areas, which could increase costs even further than expected.
Conclusion:
There is no right way to answer whether to move or add on – it depends on your situation. But hopefully, this article has given you a better idea as to what you're getting into, whichever route you choose! Happy growing.