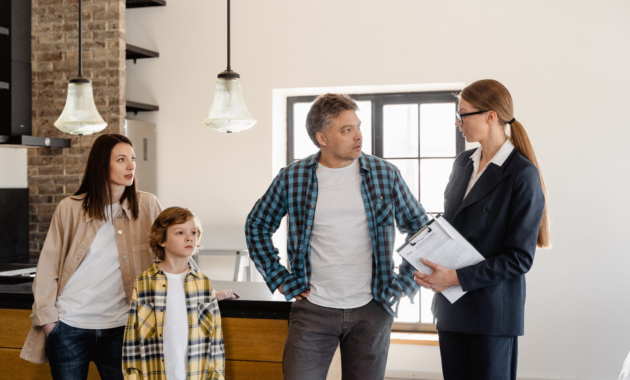 Being a first-time home buyers can be thrilling. You have a whole list in your hand waiting to get checked. There is a lavish swimming pool, a nicely hardscaped backyard, solid wood cabinets in the kitchen, and a his-and-hers sink in the bathroom.
It may seem a little too much when you look at your bank account, but what's life without some fancy dreams, right?
There's a chance your heart may take a quick sink to the bottom of your stomach when you realize that homes are being sold at a median of nearly $350,000. And even if you have that kind of money, if you don't act fast, the home you're eyeing may soon be off the market.
Trends like these may push you toward an impulsive purchase. But that's not what you want to do! Trust us!
To make it easier to climb the real estate ladder, here are some tips for first-time home buyers:
Get Preapproved for a Loan:
Before you start house-hunting, get preapproved for a mortgage loan. It will give you a clear idea of how much money you can borrow and help to narrow down your choices.
Your preapproval letter will help you gain the seller's confidence and attention when you make an offer.
The process of preapproval usually includes a credit check, verification of employment, and an evaluation of your assets.
Pick your Estate Agent:
The next step is to find a reliable real estate agent.
A trustworthy and experienced real estate agent like The Realty Medics will help you find the right house, make an offer, negotiate with the seller on your behalf, and complete all the paperwork.
You can also ask your friends and family for recommendations. Since most of your dealing will be with your agent, it's vital that you feel comfortable and confident with them.
Create a Wish List:
The first step in finding your dream home is to create a wish list.
Start by making a list of must-haves, like the number of bedrooms and bathrooms, the size of the kitchen, and the type of flooring you want. Then add your wants, like a fireplace or a fenced-in backyard.
The only limit while curating your wish list is your budget. It may break your heart a little but stay well within your means to avoid being house-poor.
Start Saving:
Now that you know the amount of money you may need to borrow and all the fancies you want in your house, it's time to start saving.
You should also keep some money aside for the down payment and closing costs. Down payment is the amount of money you pay upfront. At the same time, closing costs include expenses like loan origination fees, title insurance, and appraisal fees.
Saving for a down payment can be difficult, but you can start by setting up a budget and sticking to it. You may also consider getting a part-time job or finding creative ways to make extra money.
Look for a Home Within Your Budget:
You may be tempted to spend every dime on your dream home, but that's not a good idea. Remember, you'll have other expenses after buying the house, such as furnishing and maintaining it.
Look for a house that won't cost more than five times your yearly household income if you intend to make a 20 percent down payment and have some other debt.
For example, if you and your spouse have a combined annual income of $100,000, you may qualify for a loan of up to $300,000.
Get Insurance:
Once you've found the perfect home, don't forget to get homeowners insurance.
Homeowners insurance protects your home and belongings from damage or theft. It also covers you against liability if someone is injured on your property.
You can shop around for the best rate but make sure you get enough coverage to protect your home.
You must also get flood insurance if you live in a high-risk area. This is because floods can cause massive damage to your home, and standard homeowners' insurance doesn't cover flood damage.
Get a Home Warranty:
A home warranty is a service contract covering the repair or replacement of major home systems and appliances.
It's good to get a home warranty, especially if you're buying an older home.
Home warranties typically cover the HVAC system, electrical system, plumbing, and major appliances.
Some home warranties also cover things like pools and hot tubs.
You can buy a home warranty from a home warranty company or your homeowners' insurance company.
Get a Home Inspection:
A home inspection is an essential step in the home-buying process.
The inspection involves a detailed look at the property to discover any issues that must be addressed.
A good home inspector will also point out any safety hazards.
You can hire a professional home inspector or do it yourself. If you choose to do it yourself, make sure you know what you're doing and inspect every nook and cranny of the house.
You would want to look for water damage, mold, pests, and structural problems.
Research the Neighborhood:
Before you buy a home, it's essential to research the neighborhood.
You would want to make sure it's a safe place to live and that there are no nuisances like noisy neighbors or a high crime rate.
It's also a good idea to check out the schools in the area if you have children. The quality of the schools can have a significant impact on your child's education.
Finally, you'll want to make sure there are plenty of things to do in the area. You don't want to be bored out of your mind living in the middle of nowhere.
Look for Red Flags:
You should be on the lookout for a few red flags when buying a home.
One of the biggest red flags is hidden damage. Sellers must disclose any damage to the home, but they may not always tell the truth. So, you'll want to be on the lookout for things like damaged roof shingles or water stains on the ceiling.
Another red flag is a sketchy home inspection report. If the home inspection report is full of red flags, it's probably best to move on.
The last red flag is a seller who is reluctant to negotiate. If the seller is being unreasonable, it's probably best to walk away.
Conclusion:
Buying a home is a big decision. But if you do your research and take your time, you'll find the perfect home for you. You might even be able to find one with all your appliances included. Who knows? The possibilities are endless.
You must be careful with choosing your next neighborhood and your realtor. If you're not careful, you might end up with a home that needs a lot of repairs.
Make sure the area is safe to visit and recheck everything in great detail to ensure you're not missing anything that could be a deal-breaker later on. Thoroughness is critical when buying a home, so don't rush it.
Happy hunting!