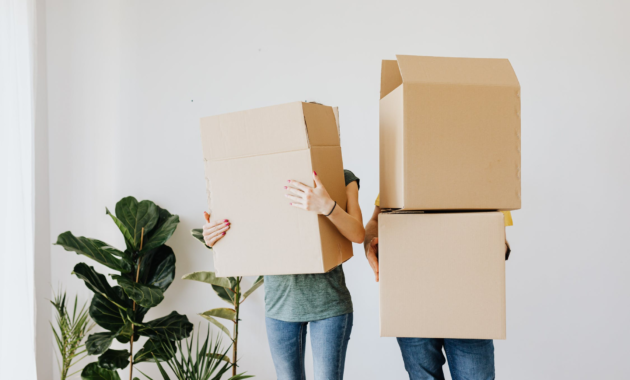 Moving out of the home where you have made so many memories can be a bitter-sweet experience. Letting go of a place that has been a part of your life for so long, a place that gave you shelter and refuge, can be emotional. Specially if the house has been in the family for a few decades, parting ways and starting new in a different home isn't easy. As emotionally draining as shifting can be, it can be equally physically and mentally exhausting. Carrying things around, tending to time constraints, and working within a budget can be extremely hard to manage, making for an overall stressful situation. Hence, we are here to offer you a few innovative ways to help you move houses.
A few clever tips and tricks here and there can go a long way in making the process easier and making for a more efficient move. So if you are moving sometime soon and happen to live in the Dallas/ Fort Worth area, you may want to read this article up till the end.
Make Use Of Self-Storage Facilities
Specially when shifting to a smaller house, space can become a significant issue. If you have too many belongings for the new place but aren't ready to part ways with them yet, you may want to consider a self-storage facility. They are pretty affordable and come in various shapes and sizes to accommodate all of your diverse needs.
Moreover, the best part about the units is that they have temperature regulations, so you can be sure that your belongings won't suffer weather damage. Look online for storage areas near you with your location. Suppose you live in Fort Worth, Texas, you can Google with relevant terms like self storage unit double eagle fort worth can also help you store things for the time being while you move houses.
Family heirlooms, important documents, and furniture sometimes need to be stored in remote locations because our houses simply can't hold them. Self-storage solutions are the most reasonably sound option to store your belongings for whatever period you choose.
Get Rid Of What You Don't Need In Advance
Don't move things that serve no purpose to you. Not only are they going to cost money for you to transport from one place to another, but there are going to take unnecessary space in the new house. It's always a good idea to start fresh and ensure that you are working solely with the things you need. Clearing away the useless is a great way to prioritize your belongings, and it acts as a form of cleaning that your house might need. Getting rid of useless items can be somewhat of a form of therapy that you often need and don't realize. There are tons of benefits of clearing old junk from the house.
Always Use A Moving Company
There is only so much that you can do on your own. How many trips are you going to make back and forth? How many boxes are you going to move? And how are you going to shift all that furniture? Calling it a challenge is an understatement, and for working individuals, managing something like this in their daily tasks can be extremely difficult.
Hence the reason why we think that you hire a moving company instead. Not only do they help you with the moving process, but they help out with packing as well in some cases. Therefore, you don't need to take time out of your schedule. It's always a good idea to call the company in advance as they are often booked for weeks at a time. A good margin is calling them about a month or so before you have to leave and scheduling an appointment with them on your due date.
Always Try And Shift In The Winters
Sure it's mostly not in our control, but if you have the chance to decide when to shift, it would be a good idea to let the summer months pass and shift in the cold. The Texas heat can make the moving process highly challenging and highly uncomfortable. Other than that, there is a genuine chance of heatstroke, so to protect your and the moving company employee's health, try and keep the movement for a cooler time.
Moreover, in the cooler seasons, you may even see a change in the rates. Depending on the trends at the time, you may see a reduction in prices; however, sometimes, the fees may go up. It depends on the number of orders and clients they get in the respective seasons.
With all the commotion around you and several things happening at once, it's easy to lose track of what you have to do sometimes—forgetting your tasks, chores, and responsibilities when shifting houses is far too familiar. In general, there is no actual harm from these slip-ups other than an extra trip or time wasted. Therefore, to ensure that you don't forget things, try and keep a pen and paper on you and create a to-do list. Write down whatever needs to be done, and start checking things off as you progress through the day. Not only is this a great way to observe what you have done, but it's a good idea to keep an eye on what's left so that you don't forget important things.
It seems simple enough, and you have nothing to lose. It's only going to make things easier for you in the long run, and you might save some money if you get things done efficiently.
Conclusion
There we have some of the smartest (yet most apparent) tips to make the moving process easier. When you combine all these factors, you stand to pull off a successful move in the given time. These tips can help you save time, resources, and money, so there's no harm in giving them a try. You don't need to go out of your way for any of these tips; they're easy!