Perfect and Functional Hidden Storage Design Ideas – You've probably spent plenty of time and energy thinking about the design of your home, but have you ever considered the hidden storage spaces in your house?
Whether you're renovating or just looking to make a few upgrades, it's easy to find ways to turn wasted space into a useful space that keeps your stuff out of sight.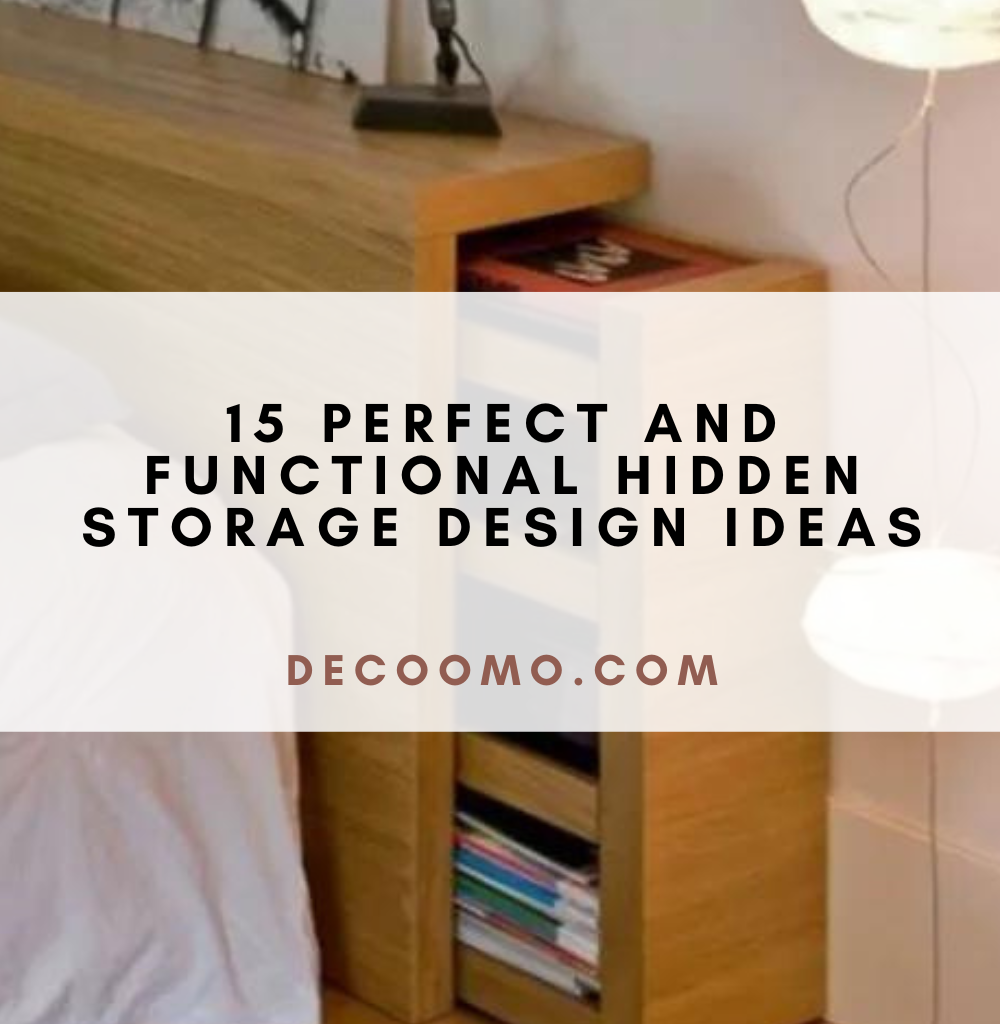 You can turn almost any space into a useful storage spot.
Under the Bed or Sofa Cushion: If it's not being used as a seat, many beds and sofas have enough room to store things under them. Just be sure that there is enough clearance underneath your bed or sofa before you start digging around in there.
Under Your Kitchen Sink: If you have extra space under your sink, this may be a good place for some hidden storage. The cabinet door can also hide these items as well if they are hard to reach and/or would be unsightly when left out.
Under Your Bathroom Sink: If you have extra space under your bathroom sink, this can also work well for storing things that are easily accessible but still out of sight!
Conclusion
The best thing about hidden storage design ideas is that you can make them work for almost any space.
Whether you need extra storage in your closet or under the bed, these creative solutions will be sure to impress!