A Complete Guide To Makes Black And Cream Bedroom Ideas – If you've got a black and cream bedroom and you want to decorate it, then take a look at the ideas below. There's no better way to get a new look for your bedroom than with a black and cream theme.
First off, let's go over how to decorate with black and cream. It's pretty simple actually: choose one color scheme or another (black or white) as your primary color scheme, then use elements from that color scheme throughout the room.
That means if you're going for an all-black look for example, then include items like lamps or artwork in dark hues like grey or navy blue; these will help tie everything together into one cohesive whole without feeling too overwhelming on their own.
When decorating with black and cream, try pairing those two colors with metallic accents such as gold hardware on furniture pieces like dressers or nightstands etc.; this helps add some visual interest while still maintaining its minimalist feel."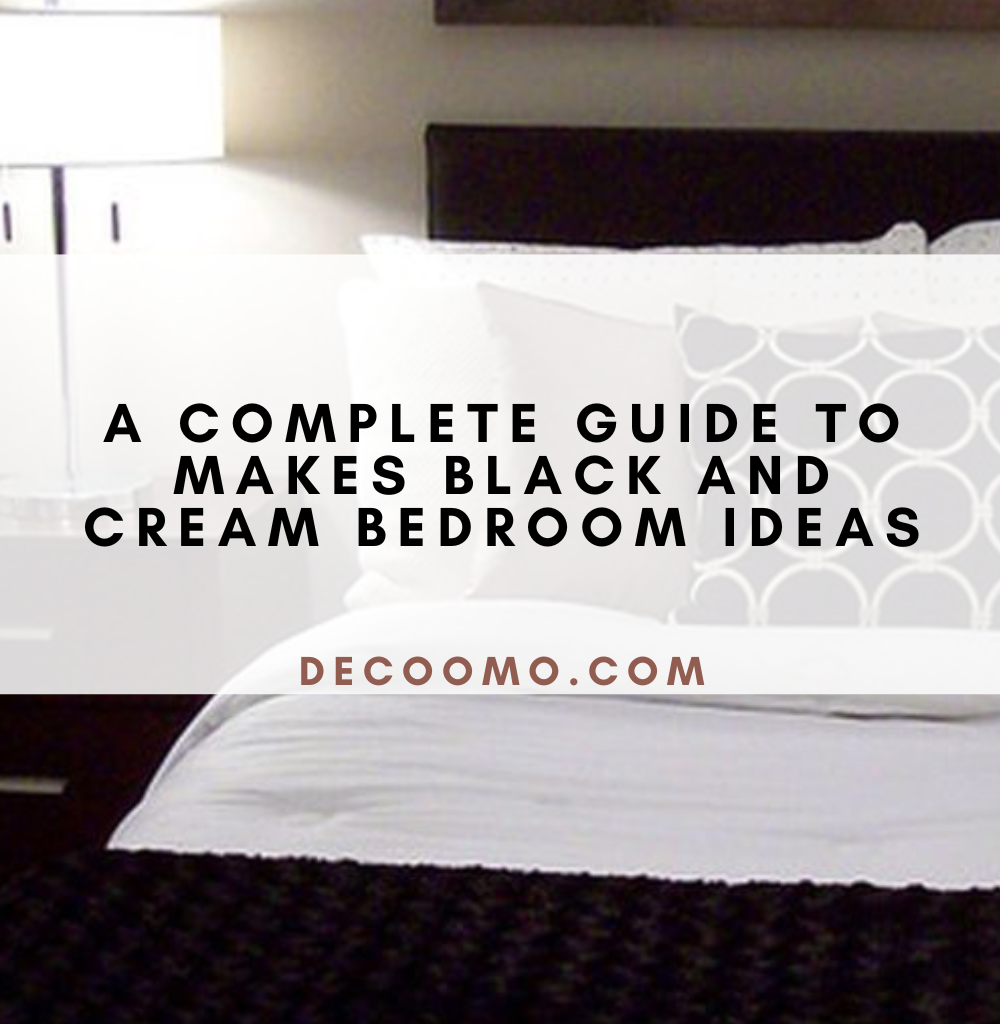 There's no better way to get a new look for your bedroom than with a black and cream theme.
If you're looking for some inspiration on how to decorate the walls in your bedroom, here are some ideas that will work well with this color scheme:
A neutral wall is the best choice when it comes to decorating with black and cream. It helps set off the colors used in other parts of your room furniture and accessories.
Black curtains or bamboo shades are good options because they help keep out unwanted light while still letting some sunlight through. They also balance well with darker tones like blue or brown because they don't clash as much as lighter colors do (like orange). The best thing about these types of window treatments is that they go well both during winter months when there may be less sunlight coming into the room due to shorter days (or perhaps even snow) and during summer months when there might be more sun shining through open windows (and therefore making it brighter!).
Conclusion
The best thing about black and cream is that it's a classic look that will never go out of style. It's also easy to decorate with because you can use any color or pattern you want in the room and they will all match your main colors.
The only downside is deciding what colors work best together because there are so many choices!