The most important step in building a home from home is to decorate and personalize your area. We all need a home to create a relaxed and comfortable atmosphere. And with the arrival of the winters, we all need a cosy, intimate area for ourselves.
Winters are meant for celebrations and gatherings, so we need to redecorate our place and add more seating for the upcoming gatherings and late-night movie or game plans. Give some time on reading house frey and make efforts accordingly. The work of decorating our home with keeping in mind the space, lighting and trends of today is our main focus, which we encourage you to try and create.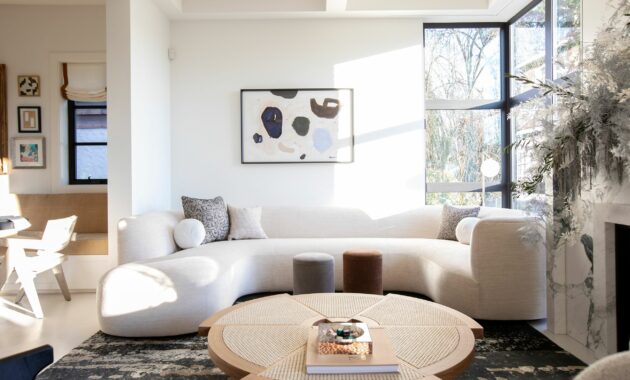 Here are a few examples you can take help from to decorate your home this winter. Add on some objects, do some DIY and recreate your living place.
The living room is the perfect place in winter to spend family time. You can add up dim yellow lights or some other lighting of your choice to add up the heat. It is bright and energizes the vibe of the room. It glows up the eyes and is perfect for heating the winters.
With the arrival of winters, you may buy lamps to energize the mood in your living area. You can buy out some Ski Lodge winter decor also, as Christmas is also coming. You may change pillows for your sofas and design them as per the winter ice or hot and warm theme.
Christmas is coming, and with its arrival, you can buy some wooden products for your place. You may also purchase wooden pots for indoor plants. You may buy some wooden photo frames for your living area or bedroom. You can also buy some wooden equipment for your kitchen. You can purchase wall reindeer too.
Christmas themed Chandelier
You can buy a Christmas-themed chandelier for your home. For example, a chandelier inspired to form the horns of reindeer. You can choose warm coloured lights for them if you add them to your kitchen, living room, or dining area, as the warm colour symbolizes food.
Winters are there, and how can you forget to buy blankets for your home. You can purchase small blankets for sofas and change your rug, reminding the colours of Christmas. You can buy small size knitted blankets and pillow covers for your living area.
Fireplaces are essential in winters. You can design your fireplace area by adding some wooden products and candles or lamps near it. You may also put an artificial Christmas tree and buy a woollen knitted cover for your coffee table.
Winters bring celebrations, and celebrations bring people together. Winters are meant for gatherings, so you can redesign your sitting area or add some more seats in your living area, keeping in mind to keep all things warm.
You may add attractive long candles in your place. Candles can be added in every place, either in the bedroom or living area or kitchen. You can buy a wooden textured candle stand. You can also purchase glass candle stands which would give a unique look.
You can add small plants, along the staircase, along with the mirrors, in the bedroom or the living area, or even in the kitchen and bathroom too. You may choose small plants, either oxygen-rich or grassy. Avoid choosing flowery plants indoors. You can decorate the grassy plants with bells or other materials similar to those used for decorating Christmas trees.
Gatherings are there as winters arrive. Therefore you can give a cultural folk taste to your place by adding some folk paintings or handicraft material for designing your living area. You can change the covers of the sofa and its pillows to bright cultural colours. You can add on red and yellow, especially as they show spirituality and are associated with celebrations.
Conclusion
So, these were a few examples of how you could redesign your home with the arrival of winters and Christmas celebrations. Keep in mind to keep things organized rather than creating a cluster of objects. You can keep the objects symmetrically or in the scaling up or scaling down technique. Keep in mind to select objects as per the need and theme of your area. Do not overdo things. Keep simple, unique and minimal.